Images may get blurred or pixelated when you try to print them on large paper. This also can happen while presenting on a massive screen. Vector images can be a perfect solution for such problems. So, if you are looking for a "Raster to Vector near me," then you have landed on the perfect place.
Graphic Experts Online (GEO) provides one of the best Raster to Vector photo editing services online. Whether a logo or any product photo, our expert can turn any image into a vector, and then, you can present the photos on any large screen or surface.
Our skilled editors with competitive pricing make us one of the best in the industry. If you are new here, then it is your lucky day. That's because we have a Free Trial option only for you. So, you can directly place your order or continue reading this article to know more about our Raster to Vector service.
What is a Raster to Vector Near Me Service
All the images come with a specific resolution. Usually, it depends on the camera capacity and settings. When you zoom the photos, you will notice that the image is getting blurred or pixelated after a certain time. This happens due to the limited resolution or pixel count of the pictures. These are called Raster images.
If you want to print your image on a billboard or present it on a big screen, it will be pixelated or blurred. The reason is that those surfaces are larger than the resolution of your image.
So, how do other people use their photos on massive surfaces? Well, they use vector images.
Vector photos refer to graphical artwork made of lines, points, and curves following mathematical equations rather than pixels. Therefore, no matter how much you zoom the images, you will get a crystal clear view.
You can not capture vector images with cameras. Instead, they need to be produced through advanced photo editing techniques. And that's when you will need a Raster to Vector service.
You can provide your images to a service provider to turn them into vector images. So, you can present them on larger surfaces. Amongst tons of options, we recommend you go for Graphic Experts Online for high-quality services.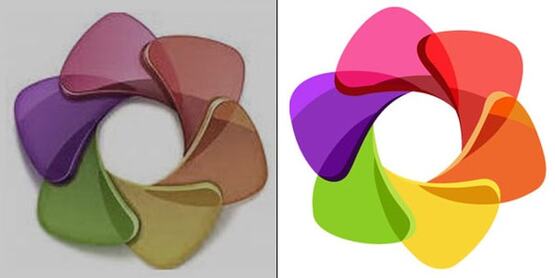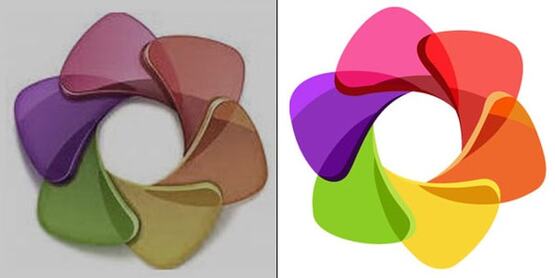 Types of Our Raster to Vector Online Services
When we talk about Raster to Vector, we do not only mean turning images into vectors. There is a wide range of vector images we can produce for you from the Raster photograph. These different types of pictures can be used for various purposes.
The following are some of the Raster to Vector online services we offer:
3D Product Modeling
3D images have been very popular in recent times. They can make any image attractive. You also can apply this to your product photos while creating a vector image. We carefully draw the lines to ensure a high-quality 3D vector design.
Our editors are highly experienced in maintaining the geometric lines in perfect angles. You can use such images to promote your products uniquely. It can bring you more customers for sure. Hire Graphic Experts Online for one of the best quality 3D Modeling Raster to Vector services.
Vector Logo Conversion
Vector Logo Conversion is one of our best-selling Raster to Vector services online. Of course, if you have a business, it must have a professional logo. But that may also have a limited resolution, which stops you from using it in many places.
Now you can use our Vector Logo conversion service to turn the Raster logo into a vector one. And then, you can use the logo in different print media, billboards, and everywhere else. The clarity will remain excellent no matter how much you stretch the logo.
Character Drawing Conversion
The use of characterized images online has increased significantly. Most people draw the first piece on paper first and then move it to the computer. But it usually produces nothing but a raster version of the character.
You do not have to deal with such images anymore as the GEO also offers a character drawing conversion service. It can make any character into vector images. You can have black and white drawings of the character or also an animated and colorful photo.
2D CAD Designing
Today we are moving towards 3D images and sometimes even 9D. So, a 2D photo may seem traditional but still offers benefits in different sectors. For example, people usually use 2D versions of different architectural visuals. You can also apply it to various product photos.
If you need a similar service, you can contact us instantly. Our editors have gained advanced knowledge on geometric lines and shapes to ensure drawing precise lines. So, you can expect a high-quality 2D CAD design for your images from us.
3D Vector Conversion
Similar to 3D conversion for product photographs, we offer this service for other types of images too. A 3D quality imaged seems to pop out of the screen and look much more realistic. So, you can use it for promotional purposes to gain attraction easily.
However, you need to hire a good quality service provider for the best outcome. That's because perfectly carrying out the geometric lines isn't an easy job. It requires expertise in Raster to Vector editing techniques. You do not need to go through the trouble of finding one as GEO has such skilled editors.
Vector Line Drawing and Artwork
In today's era of social media, digital artworks have gained heavy popularity. Therefore, marketers are also using such images for conducting their businesses. So whether you have a clothing business or a sports shop, you can apply the artwork.
As it wouldn't be ideal to use Raster artworks, you can use our Vector line artwork and drawing service. You can have both black/white pictures or colorful images. Please send us a message right now for a rich-quality Raster to Vector service online.
These were some of the professional types of Raster to Vector service we offer. If you have any confusion or questions about our services, you can chat with us anytime you want.
File Formats We Accept for Raster to Vector
You may have your raster image in different formats. If you have any confusion about our acceptability of image formats, do not worry. Here at Graphic Experts Online, we accept almost every image format for turning them into vector photos.
Still, for your convenience, the following are some of the popular file formats we accept: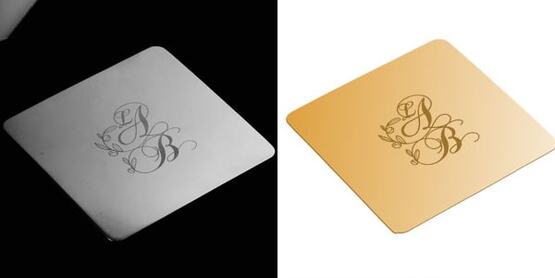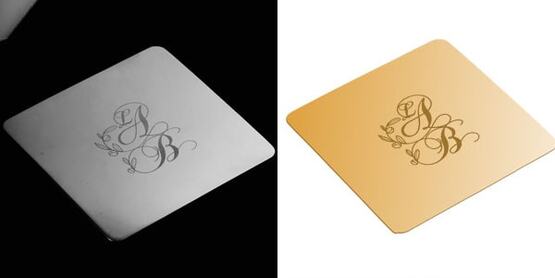 JPG/JPEG to Vector
JPG and JPEG are the most used formats for capturing images. Most devices use them by default. You can give us any images with these formats to produce vector photos.
PNG to Vector
PNG is also quite a popular image format and usually produces better-quality photos. So, we also accept PNG images and make them vectors.
BMP to Vector
BMP is popular for storing digital bitmap graphics. Unfortunately, not every one of you may be familiar with this format. But if you have pictures in BMP, you can make them vector with our services.
GIF to Vector
GIFs are also popular online. People usually use it for animated pictures. Whatever the usage is, GIF to Vector service is available at the GEO.
PDF to Vector
PDF is mostly used for storing documents. However, you also can keep your images in this format. In addition, we are also able to produce vector images from PDF pictures.
PSD to Vector
This might seem unfamiliar to most of you. But if you have been involved in graphic design or website design, you must have heard of or used PSD format. So please send us your PSD file for the vectorization of your images.
---
Why Choose US for Raster to Vector Online Service
Are you looking for the "best Raster to Vector near me" or "professional Raster to Vector service online?" If yes, then Graphic Experts Online can be your best choice. Why? Because we have:
Expert Editing Team
Vector images are used for professional purposes. Therefore to create such images, you must hire expert editors, which we have at the GEO.
On-Time Delivery
Besides, our vector photo editing team is quite large. Therefore, we can deliver large quantity orders within a very short time.
Affordable Pricing
Most companies will charge you hundreds of dollars for Raster to Vector service. But here at the GEO, you can take vector or other editing services at a reasonable rate.
Free Trial
If you do not believe our words, you can try our services completely free of cost. In addition, we offer a Free Trial option for people who are ordering for the first time at the GEO.
Try Our Services
Graphic Experts Online provides various photo editing services, including the Raster to Vector near me. Our skilled editors, quality assurance with affordable pricing make us different from others in the industry. If you still have any confusion about our quality of work, you can try our Free Trial option to check the quality of our services.