Average-quality photos can ruin any good impression. Especially if this happens in eCommerce or any other business, the loss can be huge. But if you invest a tiny amount, you can improve the quality of all of your pictures.
Graphic Experts Online (GEO) has been providing a photo enhancement service online for a long time. Our highly skilled editors make us one of the best in the market for such photo editing services.
Therefore, if you need Image enhancement, you can place an order at the GEO anytime you want. You will get professional quality services at a meager price.
If you have any doubt about our services, you can take our Free Trial. Then, continue reading till the end to know everything about our photo enhancement services.
What is a Photo Enhancement?
Photo enhancement is a photo editing technique to enhance the outlook and outlook of any image. When you capture an image, the raw version may not look very appealing. This is because it can have several flaws, such as poor backgrounds or may include dirt. However, an image enhancement can turn any average-looking photo into a stunning one.
You may not be an expert at doing such complicated editing. This is when a photo enhancement service becomes beneficial. You may find a lot of online companies providing such services. But only a few of them are good at doing this.
Luckily, you have come to the perfect place. If you are looking for high-quality image enhancement services, Graphic Experts Online can be your best choice. As you proceed through the article, you will know why you should trust us.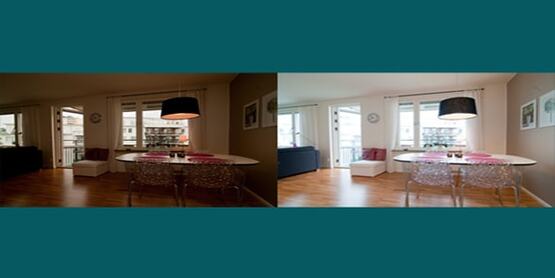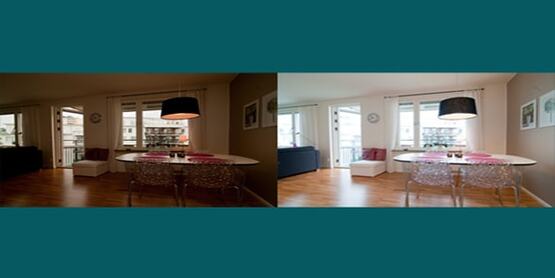 Types of Our Online Photo Enhancement Service
You can do photo enhancement in various ways. However, different images may have other flaws. That is why they require separate corrections. At the Graphic Experts Online, we offer the following image enhancement services:
Background Enhancement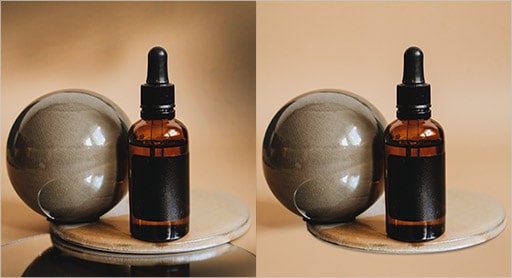 Background enhancement is a widely used service to improve the background visually. Various objects in the background may look odd in the photo. Besides, the color or the exposure may also be imperfect.
Whatever the case is, a background photo enhancement service can make it correct. Whether it's lightning rods or dull colors, our skilled editors are capable of enhancing the background.
Portrait Photo Enhancement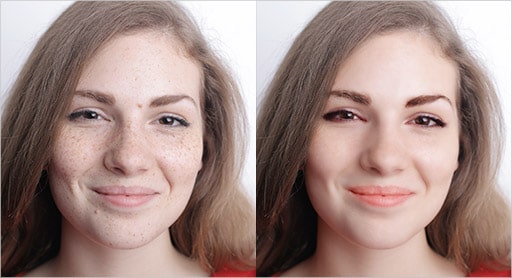 Portrait images represent your face in a significant way if taken ideally. The facial expressions with the perfect skin tone can produce a stunning photo. But if the skin tone is not good or there are blemishes on your face, the photo may not look that good.
You can try our portrait photo enhancement service online to eliminate the flaws. We also can do other corrections such as hair removal, headshot retouching, etc., to enrich portrait images.
Skin Tone Enhancement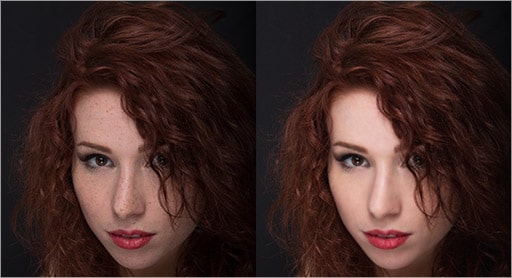 Skin tone is quite essential in different photos, such as modeling. But getting the perfect tone may not always be possible with raw images. If you need any specific skin tone, you can take our skin tone enhancement service.
It includes making skin fair or darker. You also can make the skin look smooth. People usually use this service for promoting beauty products.
Photo Restoration with Enhancement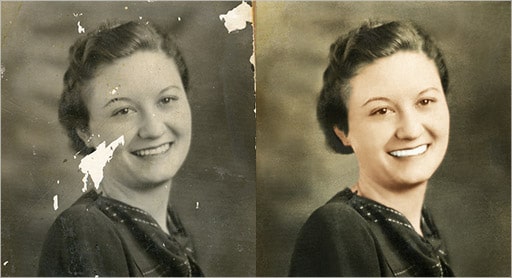 Do you have any old photos printed which lost their colors? Or may the picture get damaged in some other way? You wish you could get them reprinted in their original condition.
Well, it's possible with our photo restoration services. We will add some enhancement touch up to make the image better. As long as the image is recognizable at least a little bit, you can order at the GEO for restoring it.
HDR Image Blending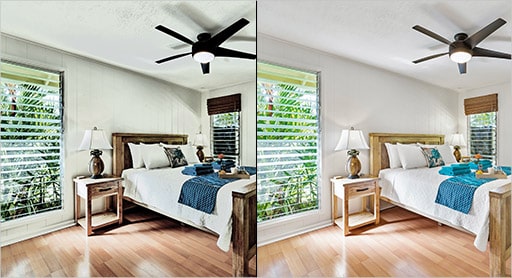 HDR effect can boost the color, contrast, and exposure significantly. It helps make any photo look better in every way. We all want vivid-looking images for professional and personal usage.
HDR blending can be a perfect solution in that case. However, you may have seen this option as preset in different photo editors. If you have used that, you know how imperfect that is. But here at the GEO, our editors can do the job in the best possible way.
Shadow Effects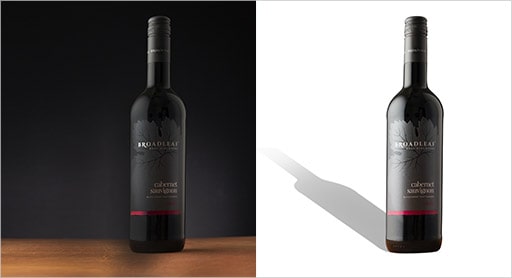 Some images require shadow adding effect, while others do shadow removal. Adding shadows gives photos a more realistic look. On the other hand, some pictures are better without any shade.
You can get both services at the GEO. The shadow effects in images enhance the quality of photos significantly. It enhance image beauty on any platform and increase sales of eCommerce product.
Image Cleaning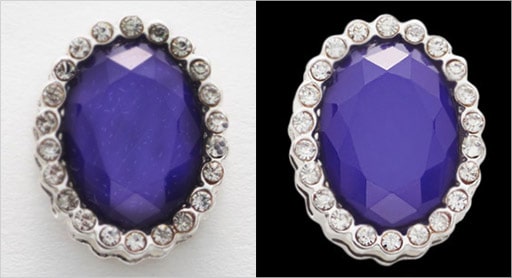 Product photos often include dust or scratches. When you take close-up pictures, these problems are visible. They create a negative impact on the consumer's mind. This can happen to other types of photos too.
We use image cleaning techniques to eliminate such flaws from photos. It is a part of our photo enhancement services, which come at a very reasonable price.
Make-up Enhancement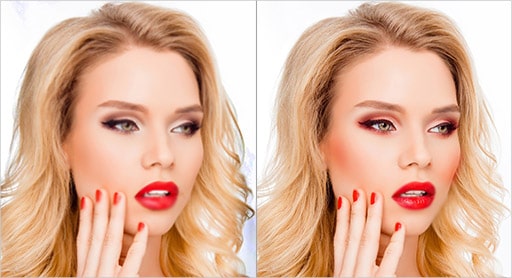 If you are promoting make-up products with a model, then the model's make-up should resemble how great your product is. You can use make-up enhancement services to enrich the make-up quality of the model.
This service reduces the requirement of using make-up before shooting photos. The price of the service would be significantly lower than the price of the make-up products.
These were a few of our photo enhancement services. You can place an order for any of the services above anytime. Besides the enhancement service, Graphic Experts Online offers a lot of other photo editing services too.
Best Photo Enhancement Near Me
You have come here because you may need a photo enhancement service online. You can search online "best photo enhancement near me" to look for some good companies. When you do that, you may get few options too for enriching your photos.
However, if you want good quality, you must go for the best. Graphic Experts Online has one of the best image enhancement services near me.
We have experienced photo editors with reasonable pricing plans. Besides, you can take our Free Trial to check the quality of our services. All of these offerings together make GEO a better choice for your editing works.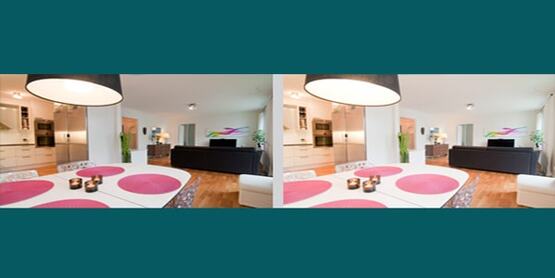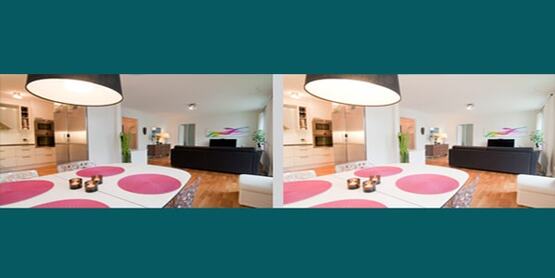 Usage of an Online Photo Enhancement Service
Where can you use a photo enhancement service?
For whatever reason you want to use your images, you always want them to look good. So, the answer to the question is, you can apply image enhancement to almost every photo.
Some common areas where people use image enhancement are eCommerce business, beauty product promotion, modeling photographs, etc.
The common goal behind using this service is to enrich the quality of the photo and attract more viewers. Our experienced editors can help you achieve any goal you may have.
Who Can Take Photo Enhancement Service?
We offer our photo enhancement services to everyone. However, usually, the following persons or businesses require this service most:
Product photographers
eCommerce business owners
Modeling Agencies
Professional photographers
Toy shop owners
Jewelry shop owners
Advertising agencies
Beauty product business owners, etc.
Whether you belong to the list above or not, our service is also available for you.
Benefits of Photo Enhancement service
Does a photo enhancement service offer any benefit to people? Whether you want to take the service for professional or personal usage, the advantages are enormous. Some of them are:
An image enhancement service enriches the quality of every photo. Hence, it becomes easier to attract viewers and achieve your goals.
If you have an eCommerce business, image enhancement will make the product images more appealing. Hence, you can expect more sales.
Not all photos come without flaws on camera. An image enhancement service will eliminate all the defects.
Besides these, image enhancement offers countless advantages. Once you try the service, you will automatically get a better idea of the benefits.
Why You Should Choose Us for the Photo Enhancement Service Online
We have recommended you select Graphic Experts Online for the photo enhancement service. But why? Well, some of the reasons why you should choose us are:
Skilled Editors
We have a team of skilled editors who have been doing photo enhancement work for many years. When they put all their experience on your images, you can expect something extraordinary.
On-Time Delivery
Our team is pretty extensive, which makes us capable of delivering bulk orders before the deadline. If you need emergency enhancement, we can do that too within a concise time.
Affordable Pricing
Usually, image enhancement services are expensive. But here at the GEO, we offer budget-friendly editing packages.
Free Trial
If you do not want to take any risk, you can get two of your photos edited from GEO without any cost. Try our Free Trial option to avail of this offer.
Try Our Services
Graphic Experts Online is always available for you to offer a high-quality photo enhancement service online. We provide other image editing services too. However, if you want to use your images for professional purposes, you must edit them for better results. So, please place an order at the GEO right now or take the Free Trial to check our service quality.